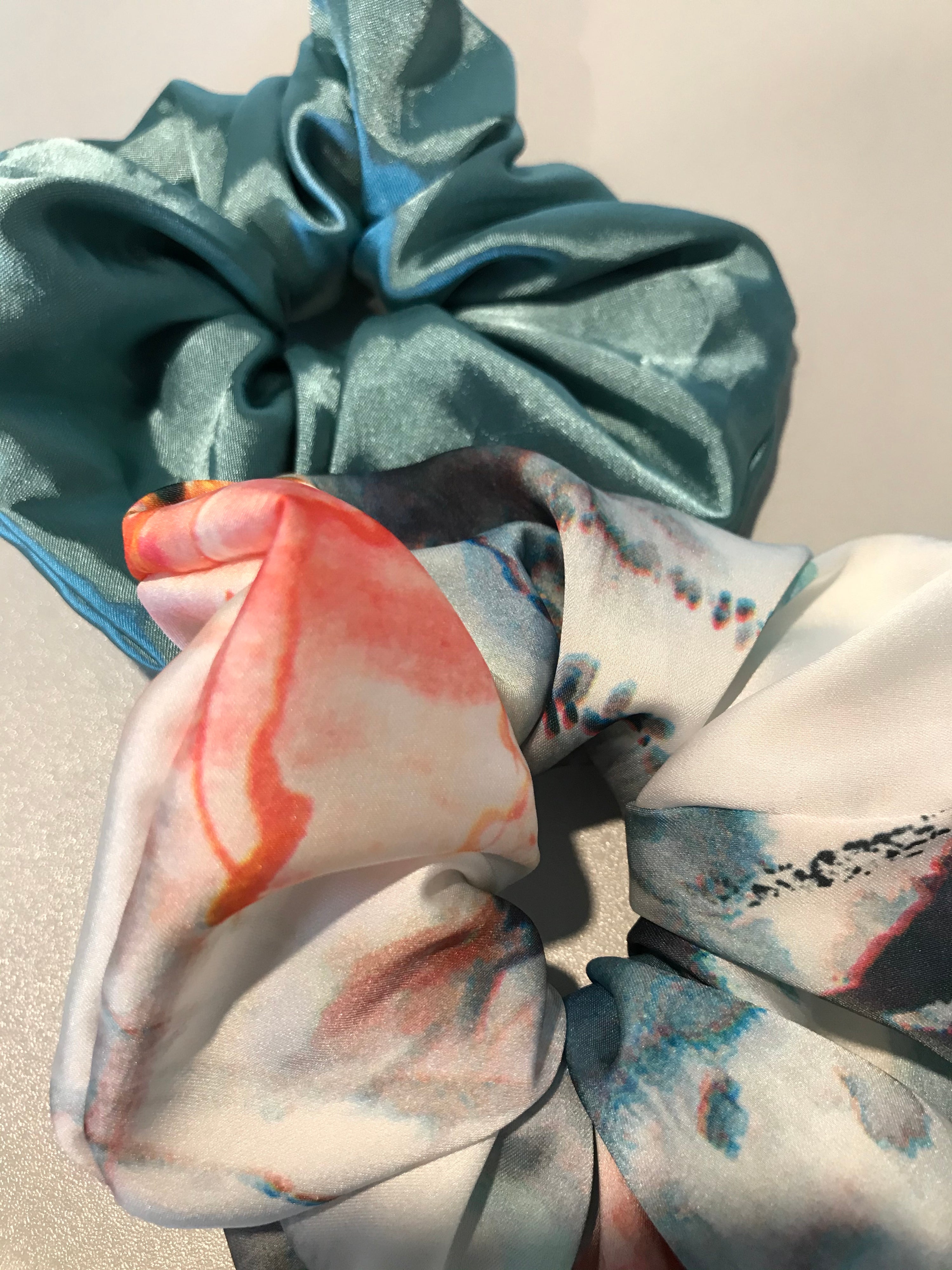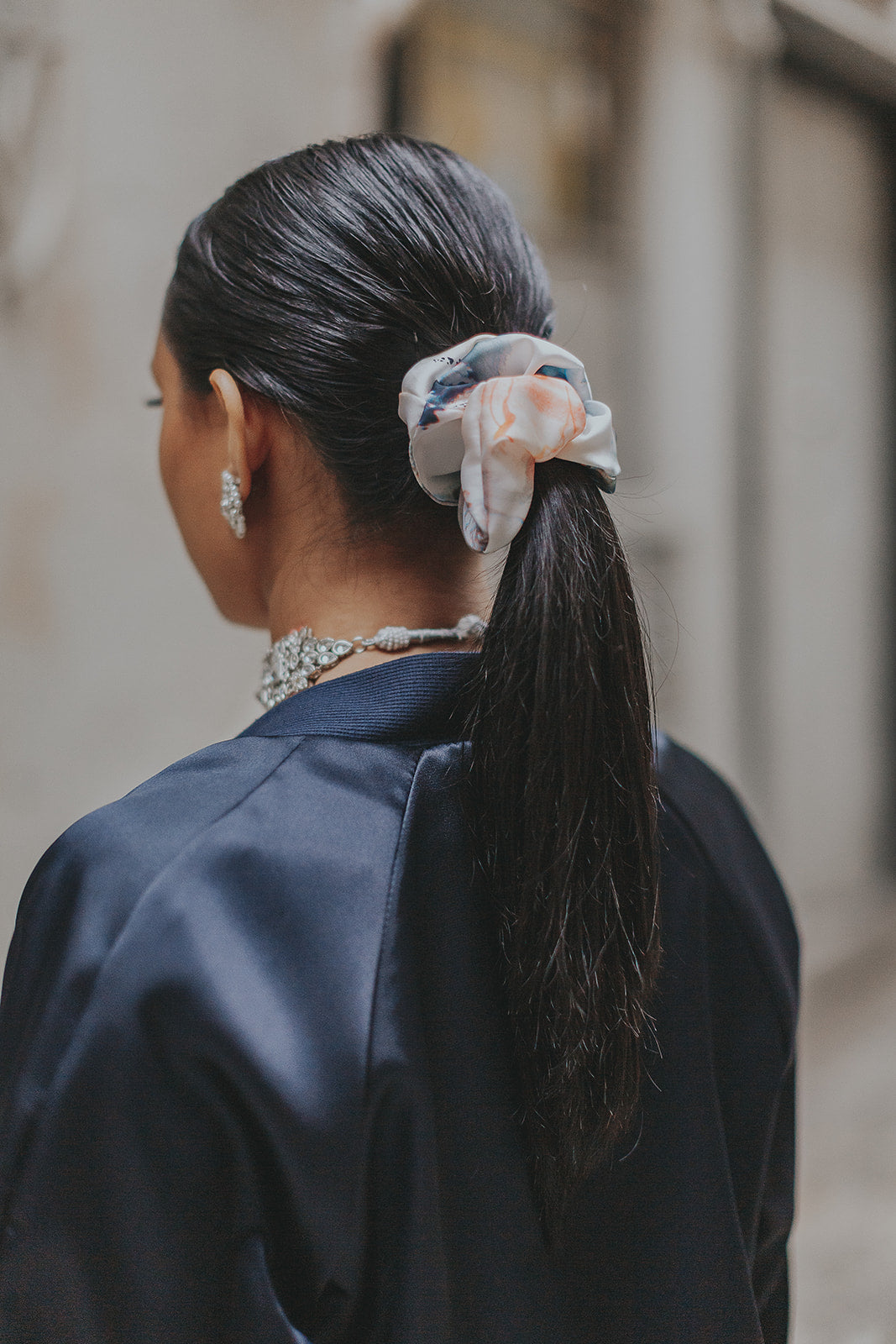 AUDACITY SCRUNCHIES - pack of two
THE AUDACITY SCRUNCHIES
Not your usual scrunchie.
Created from our Audacity satin fabrics, and made bigger than your usual scrunchie. These are the perfect accessory to any outfit!
The softness of the satin means less kinks when you're ready to let your hair down!
————————————————————————————————————

This is a pack of two scrunchies. Colours will vary between orders.
Other accessories are not included.
For any enquiries please email info@jasmeeta.com

Delivery within New Zealand is approximately two weeks.